What do Closing Costs include?
---
Closing Costs
So, you've decided to buy a home and now you keep hearing the term "closing costs" being thrown around and you don't really know what that means. Don't worry that is totally normal and I am here to help! Buying a home can be a daunting task filled with legalities, decisions, and choices where you might not be familiar with what everything means. Closing Cost being one of those mysteries to the average consumer. If you are planing on getting a mortgage to help you get your next home then you might be looking at paying a hunk of cash at closing.
OR ARE YOU?! YAAASSSS it's true! Closing Costs are negotiable between the buyer and the seller! But first- what are they??
Think of Closing Costs as a melting pot of where all your "fine print" fees get paid. Included but not limited to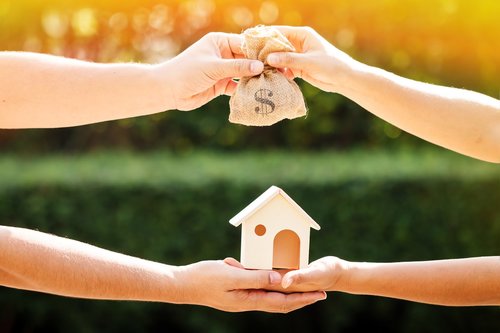 Fees from your lender like appraisal, document preparation, loan origination fees
Fees from the title company for title insurance, recording fees, attorney fees
Prorated Property Owners association dues and fees including resale certificates and association transfer fees
Your escrow account which is a prepaid amount for home owner's insurance and property taxes usually for about 6 months worth
These fees all vary with different types of mortgages, and even by location!
Who Pays Them?
Yes, It is true that either the buyer or seller or a combination of the two can pay for closing costs on the day of closing. BUT just remember, a seller is already paying for BOTH Realtor's fees, so asking them to pay another few thousand dollars on top of that doesn't always happen. I live by the motto "you will never receive what you don't ask for", so depending on the situation you can ask a seller to contribute to your closing costs however; the seller can say no. My suggestion is analyse the situation with your Realtor. If the home is a hot property that is highly desirable and has even one more offer in on it already, your offer will look just that much stronger without asking for any closing costs help. But if the home has been on the market more that a month and there are no other offers on it, it doesn't hurt to ask.
When are they due?
As the name implies, they are due on the day of closing. But during the process of getting approved for financing, your lender will want to make sure that you do actually have that money before closing. So don't be surprised or offended if they ask for things like bank statements, proof of funds or if a relative is nice enough to gift you any money, then a letter from them and possibly even a bank statement from that person is required. If a Mortgage Lender is offering to let you borrow a substantial chunk of change then you bet your sweet aspercreme that they are going to do their homework to make sure you are able to actually closing on the house AND make the payments. Shocking, I know, but they do want their money back.
I don't have money for Closing Costs!
That's OK! If you don't have money for closing costs AND a down payment, that doesn't automatically keep you out of the running to become a homeowner! There are plenty of financing programs for down payment AND closing cost assistance.
That is why it is SO important to start your home search by 1. finding a great Realtor the help guide you through the process (DONE! That's where I come in) 2. to start the mortgage process with a wonderful lender who has all of the knowlage about different loan programs and which one would best fit with you! Click Here to see some of those WONDERFUL local mortgage lenders!

I hope this was super helpful! Stay and explore more of the site! Search available homes, use the mortgage estimator to see what a payment for that specific property might look like or even request a home evaluation to see what your home could sell for! This is what I LOVE to do, so if you have any questions PLEASE don't hesitate to reach out and ask!!